New Leash On Life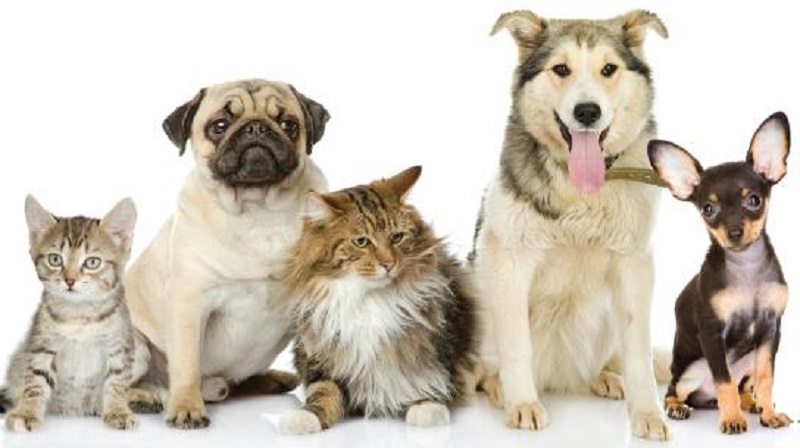 Pentegra recently joined forces with the non-profit organization New Leash on Life USA, which saves the lives of shelter dogs and gives incarcerated inmates a chance for redemption.
New Leash on Life USA partners dogs with prisoners.  The program teaches inmates to train and socialize the dogs who are assigned to live with them 24/7, enabling these once-rejected animals to become highly desirable for adoption while creating real-world employment opportunities for the inmate participants upon parole. Inmates selected to be a part of the program learn how to properly train and care for dogs which helps them to gain confidence and build self-esteem.  New Leash on Life USA also provides internship opportunities for paroled inmates for additional training and education in the animal care field as well as post-parole support with worksite transition services. Inmates who participate in these types of programs are much less likely to return to prison than those who have not. New Leash on Life USA's organization is based in Philadelphia and can adopt to New Jersey, PA and Delaware.
Pentegra has a history partnering people and pets.  Pentegra's Pawsibilities program focuses on helping pair dogs in need of homes with retirees who would benefit from an animal companion.  By working with New Leash on Life USA, we will aim to support finding good homes for the dogs who make it through the program.  If a dog can complete the  training and become adoptable, who better than a retiree to give them their happily ever after?!  
Research shows the many benefits of owning a pet not only physically but also mentally. Owning a pet can decrease blood pressure, cholesterol levels, triglyceride levels, all of which can greatly reduce the risk of heart attacks. Having a pet around can help decrease the feelings of loneliness by providing constant companionship, which can help lift spirits and bring feelings of happiness. This is especially apparent amongst the sick and elderly. Dogs are also a great way to keep active. Daily walks will not only keep your pup happy but will help decrease the risk of obesity. Staying healthy and active is important as you enter your golden years.
With Pentegra's new partnership with New Leash on Life USA, we hope to help increase pet adoptions and raise awareness for the need to adopt and the benefits of adopting after you retire. With our combined expertise and collaboration we hope to be able to save dogs and bring joy to retirees.
Marian V. Marchese, Founder & CEO of New Leash on Life USA says "We would like more people to know what our mission is and to have a bigger base of potential adopters in our region. We hope to appeal to people who believe in second chances for everyone and who understand that the human-animal bond is powerful and healing!"
The hope for this new partnership is to bring awareness of the many benefits to adopting a pet while enjoying your retiement but to also help save the lives of the millions of animals who enter shelters each year.
Here is what a recent adoptee from New Leash on Life USA had to say about her new companion: "When your kids are young you can't wait till they're older so you can have some free time, but when this happens you wonder what to do with that free time. Adopting an  'adult' dog is the perfect option. It's like having a teenager who needs a little love and direction. Except the dog will listen unlike your teens and will love you for it! Why not rescue a dog from New Leash on Life USA? A dog who is helping people begin a new life. They deserve to get a new life too. I love my new teenager, and she never asks for money, and I don't have to pick up dirty clothes and do her laundry. She doesn't complain about what I serve for dinner, and she is always soooo happy to see me! Love, Bagheera's Mom."
Pictured below is Bagheera with her inmate handler prior to adoption.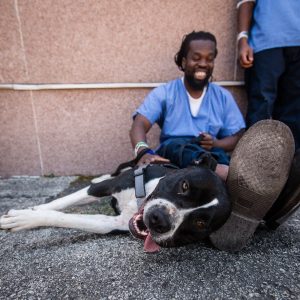 About the Author
---
---