What is Bitcoin?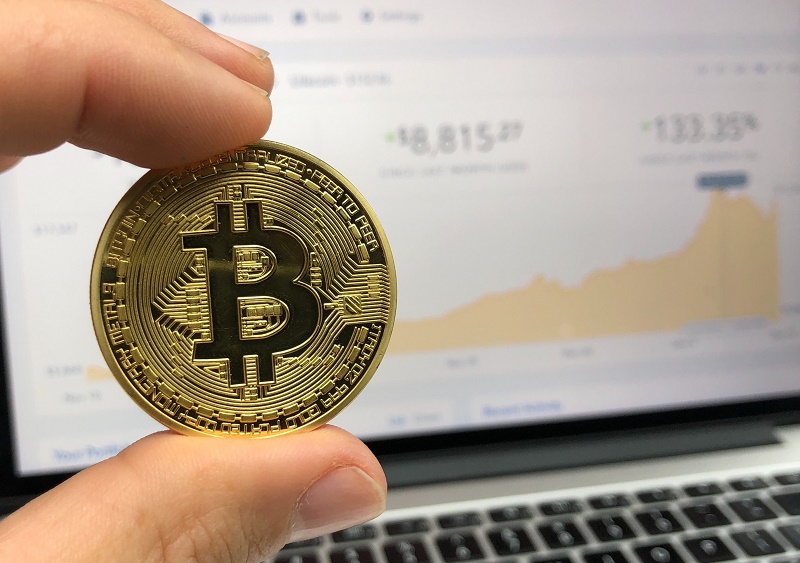 You may have seen or heard of the term "Bitcoin" in the financial news recently. Actually, Bitcoin has been around since 2009. On 12/11/17, Bitcoin futures began trading on the Chicago Board Options Exchange (CBOE). Bitcoin is estimated to have a current market capitalization of about $300 billion. After reaching a high of $18,674 per bitcoin in December, it dropped as low as $7,100 in early February and was trading at about $8,750 per Bitcoin as of 2/12/18 (see chart below). A retirement plan mandated to protect beneficiaries' assets should avoid investing in Bitcoin due to its volatility, short history, regulatory risk and security concerns. It is also likely that most of us as individuals will never use Bitcoin or fully understand it. However, it is important to be aware of Bitcoin's evolution and where it is headed in the financial world.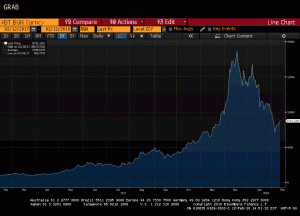 Source: Bloomberg.
Bitcoin differs in many respects from our traditional currency and banking system as we know it. Some key differences:
Bitcoin, while digital, is also a virtual That means that while it can be exchanged for other currencies and goods, it is unregulated and depends only upon the online persons who use it and trade it. These persons are not known to each other; therefore, trust is a key factor. On the other hand, banks, which hold currencies in digital form, are regulated, serve as a "middleperson" for monetary transactions and provide backing for currencies.
Whereas individual transactions of more traditional currencies are recorded on bank ledgers, ledgers for Bitcoin reside in a computing cloud database known as a "blockchain". In the blockchain, transactions are verified and designed to be tamper-proof via use of complex identifiers. Tech companies such as IBM are starting to enter the blockchain business.
While users generally pay a fee for credit card and other financial transactions, proponents claim that Bitcoin transactions are virtually costless.
Money, i.e. dollar currency, can be created through government issuance and Federal Reserve policy. Bitcoin is created by online users known as "miners". Unlike gold miners, users introduce new Bitcoin digitally through computer algorithms.
As with bank or credit card accounts, Bitcoin sites are subject to hacking. Unlike credit cards, if Bitcoin is lost, it cannot be replaced and requires a complicated passcode to recover.
Being a relatively new and not-well-known digital asset, the future structure of Bitcoin is uncertain. In addition to being highly volatile (despite its recent spikes in value), Bitcoin has a short track record. It is also subject to regulations restricting or banning the use of Bitcoin as well as disclosure requirements (in fact, South Korea has recently imposed restrictions on Bitcoin trading in response to excessive speculation).  However, Bitcoin is expected to continue to become a part of the global financial landscape, and could increase in popularity as an alternative payment medium for millennials and as an investment for speculative investors.
NOTE: Information presented herein is for discussion and illustrative purposes only and is not a recommendation or an offer or solicitation to buy or sell Bitcoin or any other cryptocurrencies. Past performance is not a guarantee of future results.
About Frederic Slade
Fred Slade has over 25 years of experience in the investment management and retirement services industries. He is AVP-Senior Director, Investments for Pentegra Retirement Services, a leading provider of retirement services to financial institutions and organizations nationwide, founded by the Federal Home Loan Bank System in 1943. Mr. Slade manages over $1 billion in internal bond portfolios and provides analytics and strategy for Pentegra's Defined Benefit and Defined Contribution Plans. Mr. Slade holds a Ph.D. in Economics from University of Pennsylvania and a CFA, and has presented at a number of seminars and conferences.
---