Rapid Pace of Legislation in 2020 Could Be Eclipsed by This Year's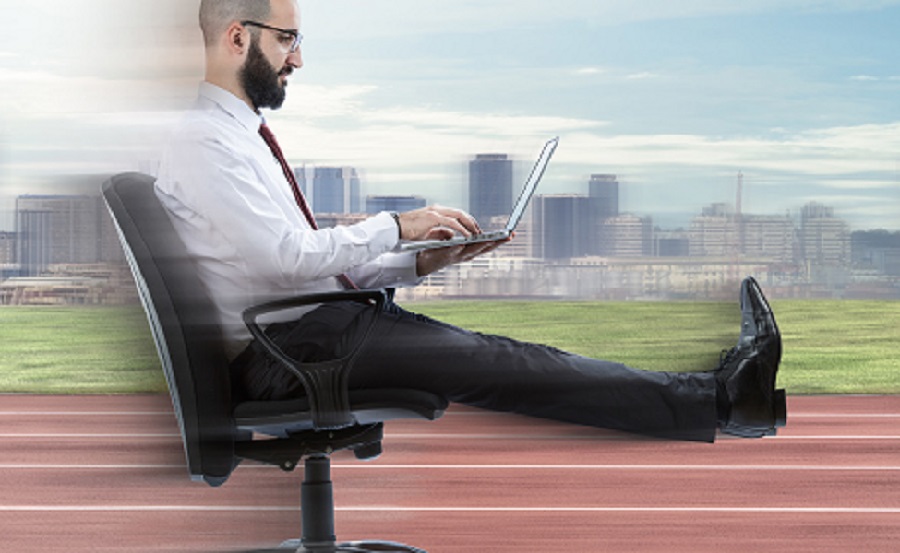 2020 was an unusually busy year … and not just for the most obvious reasons. Legislatively, the retirement savings industry was faced first with the Setting Every Community Up for Retirement Enhancement (SECURE) Act – actually signed into law on Dec. 20, 2019 — the most significant retirement plan legislation in more than a decade. As its name implies, the SECURE Act's main purpose was to increase access to tax-advantaged retirement accounts and to help prevent older Americans from outliving their assets.
Next came the Coronavirus Aid, Relief and Economic Security (CARES) Act, passed in March during the first wave of the COVID-19 pandemic. Part of that legislation centered around changing some regulations around retirement plans and accounts that would alleviate some of the financial stress on a struggling citizenry.
In October, House Ways and Means Committee Chairman Richard E. Neal (D-MA) and Ranking Member Kevin Brady (R-TX) introduced the Securing a Strong Retirement Act (SSRA), aimed at building upon the SECURE Act — in fact, it's come to be known as "SECURE 2.0" – by making additional improvements to workers' long-term financial wellbeing.
Even with its 36 items, we have remained enthusiastic about SSRA. Unfortunately, it was introduced during the November election season and its all-too-familiar aftermath and failed to make it to a vote during the 116th Congress.
But the 117th Congress began on Jan. 3, 2021 and Rep. Neal – a longtime advocate for retirement reform through legislation — has said he plans to reintroduce SSRA. Prior to that, he published last month (January) both "Something Must Change: Inequities in U.S. Policy and Society" and "A Bold Vision for a Legislative Path Toward Health and Economic Equity," which outline his legislative priorities for 2021.
"A Bold Vision" includes five "Economic Pillars," one of which is retirement security. Identified as policy approaches are: 
Strengthen and improve Social Security benefits, particularly for low-wage workers.
Protect Social Security disability benefits from harmful regulations and other attacks designed to reduce access to benefits 
Implement Automatic Individual Retirement Accounts (IRAs) and 401(k)s; require automatic enrollment in 401(k)-type plans.
Make the Saver's Credit refundable, and direct the U.S. Department of the Treasury (Treasury) to raise awareness of the credit, especially in minority communities.
Help American families accumulate emergency savings while increasing targeted financial wellness advice and assistance with saving, debt, and budgeting. 
Create child savings accounts. 
Adjust the new part-time workers in 401(k) plans provision to require only two years of service.
Make it easier for military spouses to save within their employer retirement plans 
Ensure that small businesses can take full advantage of the start-up credit when participating in a multiple employer plan (MEP).
Direct Treasury to provide education to small businesses about the advantages and availability of MEPs and groups of plans (GoPs). 
Assess the impacts that trade policies have on the ability of American families to plan for and enjoy a secure and dignified retirement.
With a new U.S. President comes new enthusiasm, at least in some quarters – and the fact that the Democratic party now controls both houses of Congress as well as the chief executive chair could bode well for SSRA and other legislative efforts in the retirement savings sector. Already Biden has signed an executive order calling for a review of last year's ruling by the U.S. Department of Labor on Environmental, Social, and Corporate Governance (ESG) investments – something we wrote about recently.
Biden's campaign website – still up as of his inauguration – lays out at length various positions about retirement. Those include protecting and strengthening "Medicare as we know it"; preserving and strengthening Social Security ("the bedrock of American retirement"); equalizing tax benefits of defined contribution plans; and providing help for older workers who want to keep working.
When – and whether – those promises result in action of course remain very open questions. But we remain optimistic that there are reasons to be hopeful in 2021 – not just for our industry, but for the retirees we serve.
About the Author
---
---
---